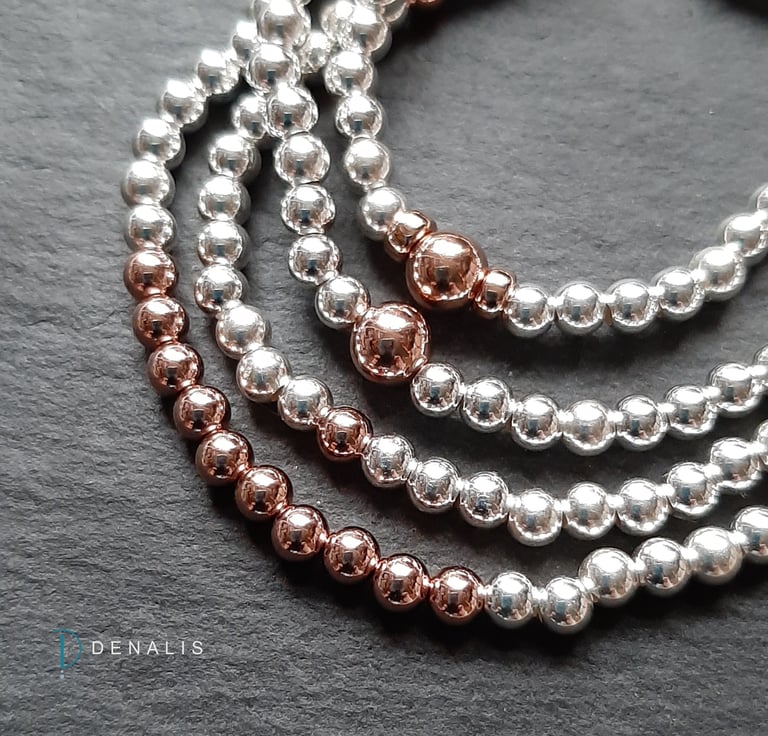 The Rosalies are stylish sterling silver bracelets made using 4mm beads. Each one has a section of rose gold filled beads.
Gold filled beads are not the same as gold plated
- filled ones contain more gold by weight. As all the gold is on the surface this offers the beads protection from tarnish and wear. Gold filled beads usually just require light surface cleaning with an untreated cloth or mild soapy water.
The bracelets measure approximately 17.5-18cm and can be worn alone or stacked with others. Other sizes can be made to order.
Stretch bracelets can be gently rolled on and off - no fiddly clasps.
Presented in a white recycled and recyclable gift box with a white, non-tarnish insert.